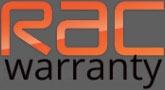 Rest easy with up to 3 years RAC warranty on all our cars
Bad Credit Car Finance
Buying a car with poor credit
It can be disheartening when trying to buy a new car with poor credit. Why should your past stop you from securing your dream car now? Some car finance companies deny people the opportunity to hit the road in a new car without knowing their circumstances. At GetCarFinanceHere we work with our client's monthly budget to ensure car finance is affordable and attainable regardless of your finances.
We understand how important getting from A to B is and the necessity of driving for many individuals. Whether you have experienced bankruptcy, have a CCJ, or are simply struggling to obtain car finance because you're self-employed, apply for car finance with us today.
How to get car finance with bad credit
At GetCarFinanceHere we offer three different routes to purchase:
Each offering is different, meaning we have a car finance option to suit you. You can view our different offers online by clicking the links above. Alternatively, our expert team are ready to talk you through the options. Simply call 01282 544532 to get started.
Whether you apply online or via one of our friendly experts, once approved you will have access to our unbeatable showroom deals. We have multiple cars available for you to choose from, with brands including, Audi, BMW, Citroen, Ford, Land Rover, Mercedes, Volkswagen, and many more…
Whilst we do have a showroom based in the North West, we cover the entire UK. So, whether you're based in Brighton, Bradford or anywhere in between, you can rest assured we can help you with a car finance deal.
Best car finance for bad credit
At GetCarFinanceHere our friendly team are determined to find the best car finance deal for you on any of our new or used cars. We don't care about your poor credit score; we want to make life easy by getting you on the road in a car you love as soon as possible.
We are able to provide you with a quote in minutes and compare the UK market with expert car finance brokers. This ensures we are giving you the best possible finance deals on cars, motorbikes, vans, caravans, and motorhomes. Whatever your financial situation our team will assess your circumstances and help you get the best car finance based on your budget.
Apply now or call us on 01282 544532 today.
If you believe you may have poor credit and won't be able to get a car loan, don't worry. Regardless of your past, GetCarFinanceHere can provide affordable finance deals tailored to you.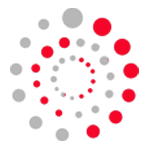 Bad Credit
We have a great acceptance rate. Car finance based on affordability, not your credit rating!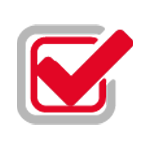 Great Acceptance
If you can afford the payments, we can help you today! Regardless of your past, we can provide affordable finance for you.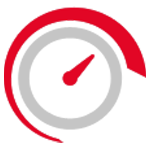 We Compare Loans
GetCarFinanceHere.com will search over 300 loan products to get you the best deal possible. Good credit or bad credit, we are sure to find the right deal for you.
What Our Customers Say
5 Stars
From application to sitting in the drivers seat took 10 days
Great value for money
Great staff, and professionally run
Definitely recommend
Such hard working group of people
5 Stars
Great staff lovely people very helpful
Thank you
It was quick and easy. Definitely recommend!
FINANCE ANY CAR ANYWHERE, NEW OR USED
Have a look through our makes of cars. If you don't see what you want, just ask!
Cheap Car Finance
Can I get car finance with poor credit?
Many dealers and brokers do not accept those who are looking to secure a car finance deal if they have a poor credit rating, however here at GCFH this is not the case. We provide finance deals based on your current financial situation, not your past. If you can prove that you are able to afford your payments, we can find the perfect deal for you.
Can I get a new car with bad credit?
At GCFH we offer solutions for people with bad credit on both new and used cars. If you have a poor credit score, but can prove that you can afford the car that you want, then we can assist you.
We can help you choose from a wide selection of great cars with an instant decision on finance.
Can you get car finance with CCJ?
Although many brokers turn away those with a poor credit rating due to a CCJ (County Court Judgement), at GetCarFinanceHere we've helped thousands of drivers with a judgement on their record. As long as you can show that you can afford your payments, we can help you get behind the wheel of the car you desire.
What does your credit score have to be to get car finance?
The credit score needed to qualify for a car loan depends on the lender you are applying with. Get Car Finance Here have a number of underwriters who specialise in working with clients that have bad credit history. We are proud to provide flexible, hassle-free car finance based on what you can afford rather than your credit history.
How long does it take to get car finance approved?
The amount of time it takes to get car finance approved varies from as little as a few minutes to as long as a few days. How long it takes depends on several factors; the type of lender, your personal finances and the type of car you're interested in buying. To find affordable car finance deals for you, apply online today.
Can I get car finance if I am in an IVA?
Being in an Individual Voluntary Arrangement (IVA) doesn't mean that you cannot get approved for car finance, however it can make it more difficult to take out a new credit agreement. With GCFH, no matter how low or bad your credit score is, we comb the market to find a car finance deal that suits you.
How much money do you need to put down on a car with bad credit?
If you have bad credit, depositing a down payment can increase your chances of being approved for a car loan as it will help to strengthen the application. If you have bad credit, poor credit or even no credit, you should expect to have a minimum down payment of 10% for a car. Keep in mind the kind of car you're buying and your budget, as new cars often require a higher down payment.
Is it better to lease or finance with bad credit?
Leasing a car can mean lower monthly and down payments. With a car loan, you will be paying a much higher interest rate, which translates to higher monthly payments.
Start Your Application with No Credit Check at Get Car Finance Here
Our Latest Affordable Car Finance Deals!
https://www.getcarfinancehere.com/wp-content/uploads/2023/10/Caddy-silver1.jpg