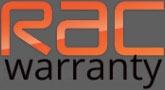 Rest easy with up to 3 years RAC warranty on all our cars
Hire Purchase Car Finance
What Is Hire Purchase and How Does it Work?
Hire Purchase car finance, also known as HP, is one of the most common and popular ways for people to finance the purchase of a new or used car. Usually this payment option allows you to place a deposit and pay off the remaining value of the car over a number of monthly instalments with the remaining loan secured against the car. Some lenders will accept HP agreements without the need for paying a deposit upfront, which is where GetCarFinanceHere can help find the best hire purchase deal for you.
To find out if you are eligible to buy a car on hire purchase call us now on 01282 544532 or use our free quick check calculator to find out your eligibility without the need of a credit check.
What Our Customers Say
5 Stars
From application to sitting in the drivers seat took 10 days
Great value for money
Great staff, and professionally run
Definitely recommend
Such hard working group of people
5 Stars
Great staff lovely people very helpful
Thank you
It was quick and easy. Definitely recommend!
The Advantages Hire Purchase
There are a number of advantages of using a hire purchase agreement to purchase a new or used car, we have highlighted some of these below. If you want to find out more about HP finance call our friendly team on 01282 544532.
Repayments can be flexible with payment terms normally between 1 to 5 years to help suit your monthly repayments. However, it is important to note that the longer the term the more interest you can pay.
There is a relatively low amount of deposit required, this is normally around 10% of the cars value, with some lenders not requiring a deposit at all.
HP agreements can have fixed rates of interest meaning that you know exactly what the monthly payments are going to be every month for the length of the agreement.
Under some HP agreements you can return the car and not have to pay any more payments once you have paid off half of the cars value.
If you have a poor to bad credit rating it may be easier to get a car using hire purchase compared to other payment options because the car itself is used as collateral.
There are normally no mileage restrictions.
What are the disadvantages of hire purchase?
Like with all financial payment options there are both pros and cons to cars bought on hire purchase, below are some of the disadvantages of financing a car on HP.
Typically, monthly payments are higher than PCP finance or leasing deals.
You do not completely own the car until the final payment is made.
You are not able to modify the car during the agreement without permission from the finance company.
If monthly payments are not kept the lender can take back the car.
If you are not sure that Hire Purchase is the right payment option for you call our friendly team on 01282 544532 and we will help find the best payment option for you.
Can you give a hire purchase car back?
Typically, you can terminate a hire purchase agreement in writing and return the car at any time. You will have to pay monthly instalments up to the point you end the agreement and if you have paid less than half of the total price of the vehicle you may still have to make payments. If however, you have paid more than half of the price when you end the agreement you cannot get a refund and usually won't have to pay any more. It is important that you make sure you understand the terms and conditions of your agreement.
Is hire purchase a loan?
Yes, hire purchase is a loan to the value of the vehicle and is paid off with monthly deposits over an agreed period with the vehicle used as collateral.
Can my car be repossessed if I have paid more than half?
In short no. If you have defaulted on your loan and you have repaid over half of the money owed, you have a legal right to the vehicle. However, if you still owe money on the vehicle and you are unable to repay the amount this will be recorded again your credit record.
What is the Hire Purchase Act?
The hire purchase act of 1964 gives rights to consumers purchasing vehicles subject to hire purchase agreements. Under a HP agreement the financial company owns the vehicle until the end of the agreement.
If an individual has a vehicle on hire purchase and sells the vehicle to a private individual who is not made aware of the hp agreement the purchaser gets 'good title' to the vehicle. If this is the case the only recourse the financer has is against the original loanee and any trade buyers or sellers in between.
The hire purchase act of 1964 is simply a piece of legislation that protects private buyers of vehicles.
What is a representative example of Hire Purchase?
Here's a hire purchase example:
Borrowing £5,000 over 5 Years with a representative APR of 13.2% and a deposit of £500, the amount payable would be £102.85 per month, with a total cost of credit of £1671.01 and a total amount payable of £6171.01.
For an accurate representative example based on your personal finances please contact GetCarFinanceHere on 01282 544532 or use our quick check calculator.
Easily Apply for HP Finance With GetCarFinanceHere
Our Latest Affordable Car Finance Deals!
https://www.getcarfinancehere.com/wp-content/uploads/2023/10/Caddy-silver1.jpg