Challenge our team to find the
BEST NISSAN CAR FINANCE DEALS
Fast, no obligation quote today
We compare the UK market
Get approval with the best APR rates available to you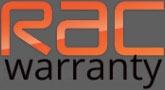 Rest easy with up to 3 years RAC warranty on all our cars
Nissan Car Finance
Have you always wanted to drive in one the finest cars in the world? Nissan are a major car-manufacturer in Japan established in 1914 and are now the third largest automaker in Japan. Soon after taking over the Datsun company, Nissan started to Australia and have been growing ever since. They now export cars all over the world and are renowned for their intricate designs and formidable craftsmanship.

NOT FOUND THE CAR YOU ARE LOOKING FOR?
Call Now
Nissan car leasing at competitive prices
At GetCarFinanceHere we can provide you with Nissan leasing options at competitive prices, our leasing services cover every model of Nissan that is available, such as the Nissan 370z Nismo, Nissan Rogue, Nissan X-Trail and the Nissan Qashqai. Our Nissan leasing is perfect for those people that don't want to be forced to purchase the car after a certain amount of time. We also offer Nissan loans, and are regarded as one of the cheapest in the UK. We allow you to pay comfortable amounts each month, to make it affordable for everyone. Better still, you are not required to have an outstanding credit record.

Apply for New & Used Nissan Car Finance Online
Even with a poor credit record, don't worry, it couldn't be easier to apply for Nissan car finance whether it's a brand new motor or a pre-loved Juke! Simply use the buttons below to start your bad credit car finance application for your very own Nissan, and you'll find out the same day if you've been approved. Alternatively, if you would like advice on which model and package would be best for you, contact us online.