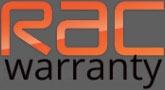 Rest easy with up to 3 years RAC warranty on all our cars
First Car Finance
Have you just passed your driving test? Are you buying a car for the first time? Are you a student driver? Acquiring a car on finance can seem a significant financial challenge for many people and deciding on the best way to finance your vehicle can be daunting. However, at GetCarFinanceHere, we find the right car deals for new drivers to take the stress out of financing your car.
A guide to car finance for young drivers
If you're an 18-year-old driver who has recently passed their test and are looking to purchase your first car, or an adult professional looking to improve their mobility, our cheap car finance deal experts can help you get your first car on finance, hassle-free.
Options for young drivers
At GCFH , we thrive on providing the best possible leasing options for people who are purchasing their first car. We have a massive range of brands available, and will help you find your perfect first car.
Young drivers with bad credit – but don't worry!
Are you looking to purchase your first car but are worried about having a poor credit rating? Don't worry! Get Car Finance Here offers affordable car finance solutions to clients with bad credit, with payment plans tailored to suit your exact circumstances, no matter your credit history.
What Our Customers Say
5 Stars
From application to sitting in the drivers seat took 10 days
Great value for money
Great staff, and professionally run
Definitely recommend
Such hard working group of people
5 Stars
Great staff lovely people very helpful
Thank you
It was quick and easy. Definitely recommend!
What are the benefits of car finance for new drivers?
There are a number of advantages to purchasing your car on finance. First of all, you do not need to pay a huge lump sum of money; instead, you can pay for your car in manageable monthly instalments. This can be particularly useful for first-time car buyers who will most likely be paying premium insurance and are not yet accustomed to the financial implications of owning a car. PAYG car finance requires an initial payment followed by scheduled monthly repayments (it is based on a Hire Purchase agreement). Ownership of the vehicle will only change hands once all payments have been made. The rate you pay will depend on the mileage you need.
How does car finance for young drivers differ from other finance types? 
We are able to provide you with a quote and help you decide on the best car finance deal for you. GetCarFinanceHere understand that, as a new, young, or student driver, that affordability, practicality and safety will likely be at the top of your agenda. Our team will be able to fulfil these needs for you.
Whatever your personal circumstances, our team will assess your circumstances and help you get the best car finance based on your budget. Apply now or call us on 01282 544532 today.
Is Leasing suitable for my first car?
In most cases, yes! Leasing is a popular form of finance for new motorists because it's an affordable and flexible way to start driving.
With insurance premiums on the rise, cutting down on unnecessary costs is vital, especially for young drivers.
There are a number of ways to lease your first car. Most involve you paying a deposit followed by a series of monthly payments over an agreed period. At the end of the agreement, you usually have the option of handing the car back or making a final payment to take ownership of the vehicle.
At GetCarFinanceHere, we know that not everyone has the means to lay down a significant deposit, so we have a number of payment options available – everyone considered, no matter your circumstances!
Other payment options from GetCarFinanceHere include:
Choosing a finance deal with us means that you could get a vehicle that exceeds the expectations that you initially had for your first car. Ultimately, you can get a car that is higher in value because you do not need to pay a lump sum. Furthermore, we have a range of second-hand cars available on finance if you would like a more economical choice of first car.
Leasing is also known as Hire Purchase car finance.
What are the best cars for new drivers?
Small, efficient hatchbacks are a practical option when choosing your first car. Not only will your car be cheaper to run, but the cost of your insurance will also be relatively low when compared with other vehicles.
At GCFH we can help you secure car finance for a wide range of models that are ideal for first time drivers, such as;
How can I finance a car at 18?
At 18, the idea of your very first car is exciting, but working out which vehicle and which finance package is best for you can be difficult. At Get Finance Here, you don't need to worry about that with our first-time car finance packages tailored to you, no matter whether this is your first car or your fifth! We have over three hundred different loan products to meet the diverse needs of our customers.
Is car finance for students available?
Yes, they can! You don't have to break the bank leasing a car from us, as we understand that juggling your finances is part of student life. For many students, a car is both a means of independence and a necessity for travelling to and from campus, as well as making journeys back home. You also don't have to compromise on your choice of car, with brand new models available through GetCarFinanceHere. With our online calculator, you can work out the best car finance option so that you're on the move in no time.
Can you get car finance for international students?
Providing a valid driving licence is supplied along with evidence of enrolment in an accredited UK university, GetCarFinanceHere can help international students secure a car finance deal. Regardless of your nationality, if you meet our criteria and can prove that you can afford the payments, our team can get you on the road.
Start Your Application with No Credit Check at Get Car Finance Here
8 Tips For Students & Young Professionals Looking For Their First Car
Here's a quick run down of our top advice for students to help you get the best auto finance package possible:
Use A Guarantor To Cosign – If you don't have any past credit history (such as a mobile phone contract), it may be more difficult to be accepted for car finance. However, if you have a guarantor to vouch for you, in many cases GCFH will still be able to help you finance your dream car. A guarantor is a member of your family, or a friend, who agrees to cover your loan if you are unable to pay it. They will simply have to fill in some forms to cosign your finance agreement.
Build A Good Credit Rating & Refinance With GCFH – By opting for a car finance solution, you will build up your credit score thanks to the regular payments you will make. On top of this, with GCFH you can refinance your car using terms that are specific to your changing financial circumstances further down the line!
Develop A Stable, Regular Income – As soon as your income is steady, you'll be surprised at how easy it is to build your credit rating from poor to great.
A bad credit rating (anything below Fair) may impact your ability to be financed on a car at 18, however we work with lenders that specialise in bad credit car finance so we could still find the perfect finance deal for you.
Get Black Box Car Insurance & Pay Annually – Black box car insurance has become a hugely popular option for many young drivers who are looking to get their first car. The 'black box' device monitors numerous aspects of your driving performance, such as speed, distance travelled, braking and more. Having an installed black box can reduce the price of your insurance, and providing you keep up repayments, it's an affordable way for young drivers to finance their vehicle.
Often overlooked, buying a car without first checking the cost of insuring could give you an unwanted surprise! As of 2018, annual premiums for 18-20 year old drivers have risen to an average of £973 – that's usually just as much as paying off the motor over the year! Checking insurance quotes to help you choose the right model can result in huge savings.
Help drive quotes down by adding named drivers and reducing annual mileage when filling in details. Another tip for wrangling the lowest young driver car insurance is to pay it annually as opposed to monthly – in fact you can save up to 20%.
If you want a complete list of all the tips and tricks to help you get the lowest interest rates, check out our helpful low rate car finance guide.
Save For A Deposit – A lack of deposit may unfortunately affect your ability to achieve car finance, but our partnership with a wide variety of lenders will give you the best possible chance of obtaining a finance deal. Any deposit you can put down improves your chances of being approved for car finance at 18.
Be Flexible On What Model You Want -When choosing a car as a first time driver, it's easy to be spoilt for choice. There are thousands of vehicles out there for you to choose from, but it is important to be realistic. You have your whole driving life ahead of you! At GCFH we have a wide selection of cars that are ideal for young drivers, and finance packages that can be tailored specifically to your budget.
Choose The Best New Driver Car Deal – Finding an affordable deal couldn't be easier with GCFH . We regularly update our online showroom with the latest models, so whether you are considering a brand new Audi A3 or a modest runner, pick your favourite from the best used car deals available online.
Apply
Our Latest Affordable Car Finance Deals!
https://www.getcarfinancehere.com/wp-content/uploads/2023/10/Caddy-silver1.jpg