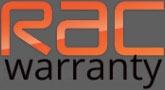 Rest easy with up to 3 years RAC warranty on all our cars
Pay As You Go Car Finance
Pay As You Go Car (PAYG) Finance is a brand new way to pay for your car. It's perfectly suited to those with a poor credit rating and has been integrated into car loans in recent years. PAYG deals from Get Car Finance Here are a practical solution for those who often can't afford car finance on other terms.
How Does Pay As You Go car finance work?
Having a pay as you go loan is a different kind of credit agreement, where you'll be given a box that will prevent you from driving should you miss payments.
PAYG car finance requires an initial payment followed by scheduled monthly repayments (it is based on a Hire Purchase agreement). Ownership of the vehicle will only change hands once all payments have been made. The rate you pay will depend on the mileage you need.
How Does Pay As You Go Finance Help Improve My Credit Rating?
Your car will be fitted with a black box into which you will input a code that gets sent to you via text message every month, provided that you have made your payment. If you haven't been able to pay, then your car will be disabled next time you're parked and your engine is off. This method of financing means that your creditors will be sure that a payment is made each month. Each successful payment you make will contribute towards improving your credit score.
Apply For Pay As You Go Car Finance Now!
Pay As You Go Finance Reviews
5 Stars
From application to sitting in the drivers seat took 10 days
Great value for money
Great staff, and professionally run
Definitely recommend
Such hard working group of people
5 Stars
Great staff lovely people very helpful
Thank you
It was quick and easy. Definitely recommend!
How do I apply for Pay As You Go Black Box car finance?
You can apply below for black box finance and our helpful team will provide you with a quick decision. Our acceptance rates are high and all circumstances are considered. Find out what deal you are eligible for while avoiding hard credit check when you enter your details into the PAYG finance Quick Checker.
Pay Weekly Cars with No Credit Check
If you have bad credit and are hoping to purchase a car on finance, GetCarFinanceHere are the company for you. We're one of the UK's leading sub-prime car finance brokers.
Some Pay As You Go cars allow you to take control of your budget with weekly payments; however most lenders and drivers prefer monthly payments.
Start your Pay As You Go Finance today by applying online with GetCarFinanceHere.
Your application lets us know your credit score and we can start the search for the ideal finance option. For more information or if you need to speak to a member of the team, you can call 01282 544532.
How does the PAYG black box work?
After being fitted by a specialist technician either under your dashboard or in your glove box, the box will connect to your vehicle's internal computer and feedback information to your lender via GRPS signals.
Three days before your payment is due, the box will begin flashing red. After you have paid, you will receive a unique code to key into the box and the box will begin flashing green again until your next payment is due.
Once your agreement ends and all payments have been made, the box will be removed, and you will be granted ownership of the car.
What happens if I don't make a car finance payment on time?
Most lenders allow up to 30 days for you to find the funds to make your payment. However, if you are unable to pay after this period the black box will deactivate your car, making it impossible to drive.
Why are black boxes used?
Payment boxes give lenders more confidence in supplying those who have been previously been considered to be too risky with a car finance solution. They also give you the opportunity to build your credit rating by making payments on time, which could help you finance a car on improved terms and with lower rates in the future.
Can you drive before a black box is fitted?
Yes, you can drive before your black box is fitted. Your insurance begins before your black box arrives, therefore you are covered from the moment that your policy begins, not from when your black box is installed.
Can you remove your black box?
Simply put, no. As the car is the property of the lender until all repayments have been made, you can only remove the payment box once the pay-as-you-go agreement has concluded.
Myth: Will My Car Shut Off While I'm Driving?
A common misconception is that if you don't keep up with paying off your loan or if you make a mistake on the road your box will shut your car down wherever you are. This is not the case – if you miss a payment the box wouldn't disable the vehicle until you are safe, parked and your engine is off. The unit will also issue a warning noise and the light attached will flash red as it is about to turn off.
Easy Steps To Apply Online With GetCarFinanceHere
Our Latest Affordable Car Finance Deals!
https://www.getcarfinancehere.com/wp-content/uploads/2023/05/VW-Van.jpg