Challenge our team to find the
ABARTH CAR FINANCE DEALS
Fast, no obligation quote today
We compare the UK market
Get approval with the best APR rates available to you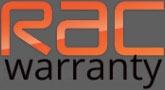 Rest easy with up to 3 years RAC warranty on all our cars
Abarth Car Finance
Abarth formed from the ashes of a financially stricken racing manufacturer by Karl Abarth in 1949.Through application of his rich experience in engineering successful racing automobiles, Abarth grew to be globally renowned by the 1960s on the back of hugely successful remodels of classic Fiat lines winning esteemed races along the way. Collaborating with Fiat since its infancy, Abarth heralded style and performance with each model's release. Such a pedigree can come at a cost when trying to afford an Abarth car.

NOT FOUND THE CAR YOU ARE LOOKING FOR?
Call Now
Affordable Abarth Financing
Do not give up on the dream of owning your own Abarth car! With help from us at GetCarFinanceHere, it is possible for you to finance an Abarth because the payments are affordable. Typically you would be expected to produce a large sum for a deposit on any car finance deal, which can often prevent you from driving the car you truly want. We only require small monthly payments with no upfront fee. Through Get Car Finance Here, an Abarth car isn't just 'small and wicked' behind the wheel, but on your bank account too!

Apply for New & Used Abarth Car Finance Online
It's never been easier to apply for Abarth car finance, even if you have a poor credit history. Whether you're looking for a brand new Abarth or a second hand car, simple use the buttons below to start your car finance application. If you're worried about not getting accepted for car finance, you can use our "Quick Check" feature to see your chances of getting accepted before making a full application.
Frequently asked questions about ABARTH Car Finance
You may find the answers to your questions about Abarth car finance in our frequently asked questions section to the right. Our dedicated sales team have put these questions together based on the things they get asked by our customers. If you haven't quite found what you're looking for, you can give us a call or use our live chat service in the bottom right corner of this page. Alternatively, you can apply for car finance today by using the "Apply Today!" button below.
Apply Now
FAQs
Is an Abarth a Fiat 500?
Despite looking very similar to the Fiat 500, the Fiat 500 Abarth offers a completely different driving experience. This is because the Fiat 500 Abarth is more powerful when compared to the similar looking Fiat model. Specifically, the Fiat 500 only has 101 horsepower whereas the 500 Abarth has 160 horsepower.
Is Abarth made by Ferrari?
No, the Fiat Abarth is not made by Ferrari, but Abarth did collaborate with the famous sports car manufacturer to make the little Italian hotshot, the Abarth 695 Tributo Ferrari.
Who are Abarth?
Abarth are a car manufacturing company based in Italy. The company was founded by Carlo Abarth in 1949. Carlo Abarth was inspired to make cars after his career in racing cars and motorcycles.
How much is a Fiat Abarth?
At GetCarFinanceHere we offer many different payment options, from bad to excellent credit and pay back up to 5 years! Contact us and find out more about monthly payments for the Fiat Abarth.

4 Easy Steps to Driving Away
Start Your Application Online!
Fill in our quick, online form and a member of our team will get back to you as soon as possible to talk through your motor finance options.
Whether you're looking for a new or used car, our expert brokers will secure a car finance loan on any car of your choice. Choose from our cars in stock or find a car and we will deliver the best possible package.
For more information, request a call back or get in touch directly on the number below. Alternatively start your application today and get your dream car on finance!
Calculate your Car Finance
Simply click the steps below and find out how affordable car finance payments could be for your new or used car.
Or for an immediate response accurate to your requirements call us on 01282 544532
Representative example of credit
Getcarfinancehere.com is a broker not a lender
Borrowing £4700.00 over 5 Years with a representative APR of 10.5% and a deposit of £500, the amount payable
would be £90.27 per month, with a total cost of credit of £1216.46 and a total amount payable of £5416.46.
Our Latest Affordable Car Finance Deals!
https://www.getcarfinancehere.com/wp-content/uploads/2023/05/VW-Van.jpg
Request a call back
Thank you for your interest. Please fill out the form below to Request a call back and someone from our team will get in touch shortly.