Challenge our team to find the
BEST KIA CAR FINANCE DEALS
Fast, no obligation quote today
We compare the UK market
Get approval with the best APR rates available to you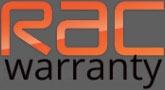 Rest easy with up to 3 years RAC warranty on all our cars
Kia Car Finance
The Korean car manufacturer Kia has surprised many people since its inception in 1944, when it began as a tubing and bicycle parts producer. This huge development had caught the eyes of many people, and this lead to their great success. Many people who decide to purchase one of the fantastic cars often have families and can sometimes find it difficult to find the money to purchase a brand new Kia.

NOT FOUND THE CAR YOU ARE LOOKING FOR?
Call Now
Affordable Kia Finance Loans
This is where GetCarFinanceHere come in; we make it possible for all those people that are finding it difficult financially to purchase a brand new car for their family. We allow you to pay off little amounts each month so that it doesn't strain your bank account too much. Better yet, we can even provide loans to people that don't have a fantastic credit record.

Apply for New & Used Kia Car Finance Online
Even with a poor credit record, don't worry, it couldn't be easier to apply for Kia car finance whether it's a brand new motor or a pre-loved Sportage! Simply use the buttons below to start your bad credit car finance application for your very own Kia , and you'll find out the same day if you've been approved. Alternatively, if you would like advice on which model and package would be best for you, contact us online.