Challenge our team to find the
BEST SEAT CAR FINANCE DEALS
Fast, no obligation quote today
We compare the UK market
Get approval with the best APR rates available to you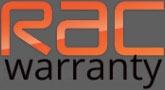 Rest easy with up to 3 years RAC warranty on all our cars
Seat Car Finance
If you are looking to purchase a fantastic family car then look no further than Seat. Sociedad Espagnola de Automoviles de Turismo, or Seat for short, is the biggest car manufacturer to come out of Spain. Established in 1950 with the help of Fiat, they produced their first model, the Seat 1400 which began production in 1953. By 1974 they had produced over 2,000,000 cars and were rapidly becoming tremendously successful.

NOT FOUND THE CAR YOU ARE LOOKING FOR?
Call Now
Affordable Seat Car Leasing & Loans
At GetCarFinanceHere understand that purchasing a brand new car, no matter of the brand, can be rather expensive. This is why we like to help everyone out as much as we can with our extremely cheap Seat finance. The best thing about our low cost car finance deals is that you don't need to have that 'perfect' credit record that most car finance companies look for. We accept poor credit car finance applications all the time, with high acceptance of all applicants being accepted. This is why we are regarded as one of the best and most respected car finance companies in the UK. Find out if GetCarFinanceHere are able to broker you guaranteed car finance.

Apply for New & Used Seat Car Finance Online
Even with a poor credit record, don't worry, it couldn't be easier to apply for Seat car finance whether it's a brand new motor or a pre-loved Leon! Simply use the buttons below to start your bad credit car finance application for your very own Seat, and you'll find out the same day if you've been approved. Alternatively, if you would like advice on which model and package would be best for you, contact us online.
Frequently asked questions about SEAT Car Finance
If you have any questions about Seat Car finance, you may find the answer in our frequently asked question section on the right. These questions have been put together by the GetCarFinanceHere team to help you find everything you're looking for before taking the leap and financing an Seat car. If you don't find what you're looking for, just give us a call on 08081592160 and a friendly member of staff will be happy to help. Alternatively, you can press the 'Apply Today!' button and a member of staff will be in touch with more information about your application.
Apply Today !
FAQs
Are SEAT's reliable?
Compared to other manufacturers in the market, SEAT's are pretty reliable. Studies have revealed that SEAT cars encounter fewer problems than the industry average. SEAT's reliability score beats the score of many of the most popular car manufacturers, and one of SEAT's most popular models, the SEAT Ibiza, scores exceptionally well on dependability following a test from car magazine publisher What Car?
Is VW the same as SEAT?
SEAT and Volkswagen are different brands, so they differ in appearance. However as they are manufactured by the same organisation (Volkswagen Aktiengesellschaft Group), SEAT models and Volkswagen models share many mechanical similarities. For example, the SEAT Ibiza is very mechanically similar to the Volkswagen Polo, however it is completely different in appearance.
What is SEAT Front Assist?
SEAT Front Assist is a safety feature that is available for a selection of SEAT models. SEAT Front Assist monitors ahead traffic whilst moving, by using a mid-range radar to pinpoint any potential dangers such as slowing traffic or any vehicles that have moved into your path. Once SEAT Front Assist identifies a possible danger, a message will be portrayed on your internal display and your SEAT's brakes will prepare to act.
Is the SEAT Ateca 4-wheel drive?
The SEAT Ateca's 4Drive 4-wheel drive system allows you to drive effortlessly in an array of different driving condition such a rain, dirt and snow.
4 Easy Steps to Driving Away
Start Your Application Online!
Fill in our quick, online form and a member of our team will get back to you as soon as possible to talk through your motor finance options.
Whether you're looking for a new or used car, our expert brokers will secure a car finance loan on any car of your choice. Choose from our cars in stock or find a car and we will deliver the best possible package.
For more information, request a call back or get in touch directly on the number below. Alternatively start your application today and get your dream car on finance!
Calculate your Car Finance
Simply click the steps below and find out how affordable car finance payments could be for your new or used car.
Or for an immediate response accurate to your requirements call us on 01282 544532
Representative example of credit
Getcarfinancehere.com is a broker not a lender
Borrowing £4700.00 over 5 Years with a representative APR of 10.5% and a deposit of £500, the amount payable
would be £90.27 per month, with a total cost of credit of £1216.46 and a total amount payable of £5416.46.
Our Latest Affordable Car Finance Deals!
https://www.getcarfinancehere.com/wp-content/uploads/2023/05/VW-Van.jpg
Request a call back
Thank you for your interest. Please fill out the form below to Request a call back and someone from our team will get in touch shortly.