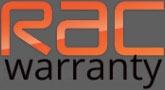 Rest easy with up to 3 years RAC warranty on all our cars
Personal Contract Hire Car Finance
Personal contract hire – or PCH as it is more commonly known – is a type of car lease agreement that we offer here at GCFH. This type of long-term rental is perfect for those who are looking for a new car over a fixed period, and are not concerned about owning the car outright at the end of the agreement.
At GetCarFinanceHere, we have helped countless customers secure a deal on their dream car via a PCH finance package. Our experts work with leading lenders up and down the country who offer a variety of PCH deals, so we are confident that our team can secure the perfect deal for you.
Browse our unrivalled collection of vehicles and enquire today to begin your personal contact hire deal today! We can provide you with personal contract hire Audi deals, BMW deals and much more, so you will be spoiled for choice when browsing our extensive range of models.
Personal Contract Hire Reviews
5 Stars
From application to sitting in the drivers seat took 10 days
Great value for money
Great staff, and professionally run
Definitely recommend
Such hard working group of people
5 Stars
Great staff lovely people very helpful
Thank you
It was quick and easy. Definitely recommend!
What you need to know about PCH car finance
GetCarFinanceHere work with all the UK's leading lenders comparing the market to help find the best finance deals for you based on your financial situation. If you are interested in finding out more about PCH car finance read the below guide and find out what you need to know about this payment option. Alternatively find out if you are eligible to get a car on personal contract hire by calling us now on 0333 920 9316 or use our free quick check calculator to find out your eligibility without the need of a credit check.
Pros of PCH finance
Overall it is relatively hassle free, because you won't need to worry about reselling it!
Most leasing companies offer a leasing option that includes a level of maintenance, meaning you won't receive any unexpected repair bills!
Normally the monthly payments are much lower than buying the car. This also means that you may be able to lease new cars that you may not have been able to buy.
Cons of PCH finance.
There is no option to buy the car at the end agreement.
Normally you will need to agree an annual mileage allowance at the start of your contract – there may also be a mileage charge if you exceed the agreed mileage.
You are tied in for the full duration of the agreement and with some lenders there may be cancellation charges if you need to alter or stop the agreement.
How does PCH finance work?
Personal contract hire car finance is a fairly simple concept, and is ideal for anyone is looking for a car for a set period of time, but have no intention of purchasing the vehicle outright at the end of the agreement. You will lease the car for an agreed spell – which can be anywhere between 2-5 years – and when the agreement is up you will simply return the car. PCH car finance deals are hassle free, as you do not have to worry about re-selling or forking out for a balloon payment at the end of your agreement.
Is car leasing better than buying?
The answer to this question really depends on your current financial circumstances. Car leasing has become an extremely popular option in the UK, as it allows you to drive a brand-new car without paying a heavy lump sum. If you are looking for a new car and would like to learn more about the options available to you. Call GetCarFinanceHere now on 01282 544532.
How do I arrange a Personal Contact Hire agreement?
Simple, just contact the expert team at GetCarFinanceHere and we can help you set up a PCH car finance agreement that perfectly reflects your budget and requirements! We work closely with the UK's most respected lenders to ensure our customers receive the best possible service. Apply for car finance today!
Easy Steps To Apply Online With GetCarFinanceHere
Our Latest Affordable Car Finance Deals!
https://www.getcarfinancehere.com/wp-content/uploads/2023/10/Caddy-silver1.jpg