Challenge our team to find the
BEST BMW CAR FINANCE DEALS
Fast, no obligation quote today
We compare the UK market
Get approval with the best APR rates available to you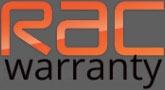 Rest easy with up to 3 years RAC warranty on all our cars
BMW Car Finance
Looking for a new car but have bad credit? GetCarFinanceHere can offer specialist BMW Car Finance to help you get the car of your dreams. BMW are one of the world's most famous car manufacturers this is why a huge amount of people desire these cars. Our BMW leasing services are one of the best in the country. The best thing is, you don't even need a fantastic credit history. BMW provide nothing but excellence in each car that they produce. BMW branded automobiles are regarded as being one of the few brand of cars that are close to perfection. High amounts of dedication to quality and the pursuit of excellence have been at the focal point of their success and unlike most manufacturers out there, BMW focus on the most important aspect of the car, the engine.

NOT FOUND THE CAR YOU ARE LOOKING FOR?
Call Now
Approved Used BMW Models
The BMW car finance options that we provide at GetCarFinanceHere cover all the current models of BMW, from the mesmerising BMW Z4 Roadster to the spacious BMW 5 Series Gran Turismo. We can even broker a package for you if you are considering a used model. What's more, if you have a bad credit history we can still provide you with a loan or BMW car finance for any Beemer of your choice. We are regarded as one of the best providers of car finance in the country, as there is no need for you to pay a huge amount of money straight away for your dream car, you can slowly pay it off so it's not at a huge expense to your bank account.

Apply for New & Used BMW on Finance Online
Even with a poor credit record, don't worry, it couldn't be easier to apply for BMW car finance whether it's a brand new motor or a pre-loved 1 Series! Simply use the buttons below to start your bad credit car finance application for your very own BMW, and you'll find out the same day if you've been approved. Alternatively, if you would like advice on which model and package would be best for you, contact us online.
Frequently asked questions about BMW Car Finance
If you have any questions about BMW Car finance, you may find the answer in our frequently asked question section on the right. These questions have been put together by the GetCarFinanceHere team to help you find everything you're looking for before taking the leap and financing an BMW car. If you don't find what you're looking for, just give us a call on 08081592160 and a friendly member of staff will be happy to help. Alternatively, you can press the 'Apply Today!' button and a member of staff will be in touch with more information about your application.
Apply Today !
FAQs
How can I find out how much my settlement figure is?
You can work it out manually using the following pieces of information from your original BMW finance agreement; type of finance, amount borrowed, agreement start and end date, size of monthly payment and final payment figure depending on the type of deal opted for. An easier alternative would be to contact your finance provider directly to find out your contract settlement figure.
Can I change my details online?
Updating personal and financial information as circumstances change couldn't be easier. Simply speak to the customer services team of your BMW car finance provider – in many instances customers are provided with access to a portal where details can be changed effortlessly.
Can I take my car abroad?
Ensuring the driver holds an appropriate car insurance policy with comprehensive cover and EU travel, BMW finance packages typically allow short trips of up to 30 days within the European Union
I have a problem with my vehicle, what do i do next?
GetCarFinanceHere provide 6 months warranty on all types of BMW finance deals, so please get in touch to learn what vehicle issues are covered by our warranty. Alternatively, we recommend contacting a local BMW Centre for accredited repairs.
My car has been damaged, what should I do?
In the event that damage to the vehicle occurs, please refer to the recommended claim procedures of your car insurance policy. You are required to report any accident damage repairs during the duration of your contract.
What is your bereavement process?
Please contact a member of the team in the case of unfortunate bereavement to the contract holder. GetCarFinanceHere will go through the car finance bereavement process in a simple and understanding manner.
Can you offer me the best BMW deals?
At GetCarFinanceHere we can supply you with a car finance deal on all of the most popular BMW models. Don't worry if you have been previously turned down for a car loan, as our team can help tailor a BMW car finance deal to your budget. GetCarFinanceHere hand pick the most desirable BMW models to populate our latest deals. Don't miss out by checking out our hot deals now!

4 Easy Steps to Driving Away
Start Your Application Online!
Fill in our quick, online form and a member of our team will get back to you as soon as possible to talk through your motor finance options.
Whether you're looking for a new or used car, our expert brokers will secure a car finance loan on any car of your choice. Choose from our cars in stock or find a car and we will deliver the best possible package.
For more information, request a call back or get in touch directly on the number below. Alternatively start your application today and get your dream car on finance!
Calculate your Car Finance
Simply click the steps below and find out how affordable car finance payments could be for your new or used car.
Or for an immediate response accurate to your requirements call us on 01282 544532
Representative example of credit
Getcarfinancehere.com is a broker not a lender
Borrowing £4700.00 over 5 Years with a representative APR of 10.5% and a deposit of £500, the amount payable
would be £90.27 per month, with a total cost of credit of £1216.46 and a total amount payable of £5416.46.
Our Latest Affordable Car Finance Deals!
https://www.getcarfinancehere.com/wp-content/uploads/2023/10/Caddy-silver1.jpg
Request a call back
Thank you for your interest. Please fill out the form below to Request a call back and someone from our team will get in touch shortly.