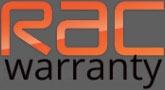 Rest easy with up to 3 years RAC warranty on all our cars
PCP Car Finance
A personal contract purchase, or PCP for short, is one of the most popular financing options that we provide here at GetCarFinanceHere, as it allows you to upgrade your current vehicle for a relatively affordable price!
The experienced and friendly team at GetCarFinanceHere will provide you with a leading service to get on the road in your dream car, so whether you're looking for Audi PCP deals, BMW PCP deals, or something different, you can be confident we can secure you the best possible deal for you.
We are proud to work with the UK's leading lenders to give you as many PCP car finance options as possible, so what's the hold up? Contact our team today to find the perfect PCP deal for you!
PCP Finance Reviews
5 Stars
From application to sitting in the drivers seat took 10 days
Great value for money
Great staff, and professionally run
Definitely recommend
Such hard working group of people
5 Stars
Great staff lovely people very helpful
Thank you
It was quick and easy. Definitely recommend!
Personal Contract Purchase Explained
How does PCP work?
To try and break things down simply, a PCP deal can be viewed like a loan to help you pay for the car of your choice. However, PCP car finance is more flexible than a standard personal loan, as you do not have to pay for the full value of the car unless you decide to.
Apply For PCP Car Finance Now!
After paying your deposit (10%) and finishing your payment plan – which usually spans across 3-5 years – you will be left with a few options to conclude your PCP deal. These options are as follows:
Returning the car and ending the agreement
Paying a final balloon payment of the resale value and take over ownership of the car
Using the resale value towards securing a deal on a new car
What is PCP car finance?
PCP or personal contract purchase is a popular financing option, similar to a loan, but more flexible as you do not have to pay for the full value of car. You have to pay a deposit and have a monthly payment plan, at the end of which you can either settle in full,  hand the car back, or upgrade.
Can I only use a PCP to finance a new car?
No, PCP deals are not limited to new cars only. If you spot a car that is a few years old, you can still finance it through PCP, but it is important to note that the interest rates are likely to be less competitive as older models will have already depreciated in value.
Can I settle my PCP early?
If you have the finances to do so, you can settle your PCP car finance deal at any stage by paying the settlement figure. This figure will vary depending on how long is left on your deal, but once it is paid the car is yours to do as you wish.
Also, settling your PCP early should also reduce the amount of interest paid as opposed to continuing with your PCP agreement.
What is a balloon payment?
A balloon payment is a lump sump amount, significantly larger than the monthly payments, and is paid at the end of the term.
Easy Steps To Apply Online With GetCarFinanceHere
Our Latest Affordable Car Finance Deals!
https://www.getcarfinancehere.com/wp-content/uploads/2023/10/Caddy-silver1.jpg