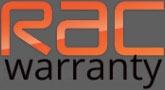 Rest easy with up to 3 years RAC warranty on all our cars
Affordable Car Leasing Deals
Leasing is hugely popular because the monthly payments are generally lower than with financing and you can get leasing deals on a huge range of fantastic car makes and models, with the flexibility to change or upgrade your car.
With GetCarFinanceHere, car leasing has never been so easy!
At the end of the lease, you don't have to worry about depreciation in value; you simply hand back the vehicle to the dealer and you can find a brand new car.
We compare a range of leasing options from leading lenders to find you the best deal; we'll locate a lease plan that's tailored to your budget, circumstances and needs.
Apply now to get an instant quote on the car you want.
What Our Customers Say
5 Stars
From application to sitting in the drivers seat took 10 days
Great value for money
Great staff, and professionally run
Definitely recommend
Such hard working group of people
5 Stars
Great staff lovely people very helpful
Thank you
It was quick and easy. Definitely recommend!
Affordable Lease Deals
Our car lease search is one of the most advanced in the industry and allows you to find the ideal leasing deal to suit your budget. You can modify your search to find the car that best suits you. Give it a try! Whether you're looking for a sports model, cheap car leasing on an economical runner or a great deal on an executive brand, GetCarFinanceHere has thousands of cars to choose from including BMW, Audi, Mercedes and many more.
We're a broker, not a lender so we can search the market for the very latest car leasing special offers in minutes!
How does leasing a car work?
A car lease is a long-term rental agreement; unlike buying a car outright or on finance, you don't own the vehicle at any point. There are many benefits to this type of arrangement.
Initial Payment Leads To Smaller Monthly Instalments
You'll usually pay a larger initial payment on a brand new car that acts like a deposit (but is usually not as high as on finance deals), then a much smaller monthly payment over a set period. At the end of the lease, you don't have to worry about having to sell a car that has reduced in value, you just hand it back to the dealer. This gives you the freedom to easily change or upgrade cars every few years without any baggage, or simply walk away without arranging a new deal.
Warranty Cover
Another benefit of car leasing is that if something goes wrong with the vehicle, it will usually be covered by warranty and you can take it to the garage for repairs at no extra cost. You will, however, need to take out fully comprehensive car insurance on your leased car.
What is Personal Contract Hire (PCH)?
Personal Contract Hire (PCH) is a long-term rental agreement where you pay an upfront amount followed by a series of monthly payments over a fixed period for the lease of the vehicle. The car is returned at the end of the contract.
Find out more about PCH finance.
What is PCP?
Like PCH, Personal Contract Purchase (PCP) involves paying a larger initial sum followed by regular monthly payments. However, with PCP, you have the option to make a 'balloon' payment and purchase the vehicle outright.
GetCarFinanceHere offers a wide range of cars available on PCP finance.
Start Your Application with No Credit Check at Get Car Finance Here
Our Latest Affordable Car Finance Deals!
https://www.getcarfinancehere.com/wp-content/uploads/2023/10/Caddy-silver1.jpg