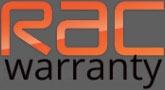 Rest easy with up to 3 years RAC warranty on all our cars
Low APR Car Finance
What is APR on a car loan?
APR (Annual Percentage Rate) is the annual interest rate that you pay on a car loan, it represents the actual yearly cost of the loan, and is the most useful way to compare the cost of finance deals with one another.
Finding the lowest APR finance deal on the car you want should help reduce your repayments and can have a significant impact on the affordability of your monthly payments.
At GetCarFinanceHere, we work hard to find you the best low APR car finance deal for your circumstances.
What Our Customers Say
5 Stars
From application to sitting in the drivers seat took 10 days
Great value for money
Great staff, and professionally run
Definitely recommend
Such hard working group of people
5 Stars
Great staff lovely people very helpful
Thank you
It was quick and easy. Definitely recommend!
How can I make repayments as low as possible?
The experts at GetCarFinanceHere have put together 5 top tips to help you obtain the lowest rates of interest.
1. Proof of income
As previously mentioned, we look for finance deals based on your current finances, so proof of income is desirable. By providing a payslip, tax return or other legal document that confirms your income, you have a greater chance of securing a better interest rate.
2. Check your credit score
Another thing that can influence your APR when looking for a car finance deal is your credit report. Use credit reports to check your credit score and take steps to improve your score.
3. Shorter Loan Term
Choosing a shorter loan period (eg around thirty-six months) may mean larger monthly instalments, but the cost of your loan will reduce overall. Not limiting your options to one car and comparing multiple vehicles can also put you at an advantage; APR rates will also depend on the type of car (for example a Vauxhall is more likely to have a lower APR than a Mercedes).
4. Find a credible guarantor
Adding a guarantor who has a strong credit score to your car finance deal can significantly reduce the interest rate you pay. A guarantor is someone who signs to agree that they will meet payments on the loan if you can't. You can choose a family member or close friend to be your guarantor.
5. Part exchange your car
If you are looking to upgrade your current car with Get Car Finance Here, consider part-exchange as an alternative to a lump sum deposit. Our team will value your current vehicle and can use it as a down-payment. The bigger the initial deposit, whether it be cash or car, the likelihood of your APR being reduced increases.
What is APR on a car loan?
APR stands for Annual Percentage Rate. It refers to the interest that you pay annually on a car loan and is normally added to your monthly direct debit or standing order. As you pay off the annual interest in small amounts spread over the year, with low APR car finance it is unlikely to have a significant impact on the affordability of your monthly payments.
What is the lowest APR car finance available to me?
At GetCarFinanceHere, we work out the APR based on several factors, however there are steps that you can take to try and improve your credit score before purchasing a car with us. If you have a bad credit report or don't have time to increase your rating then don't worry, as GetCarFinanceHere still offer finance packages based on your current financial situation, not your past. The lowest rate of finance on car loans is dependent on several factors which we have outlined on this page. Weigh up your options and learn about the available finance types you can apply for with GetCarFinanceHere:
What if I want to pay off my outstanding credit early?
Due to the fact you pay off the interest rate in smaller amounts, it is unlikely to make too much of an impact to your month to month payments.
Refinance: Not only can refinancing your loan help you make your repayments lower, it can also help you negotiate a new monthly payment and pay-off date.
Pay more: make extra payments every year, either one large lump sum or round your monthly payments up to the nearest £100
Will I be credit checked?
When you take out a car loan, your credit score will be checked. However, with GetCarFinanceHere, this won't dictate whether or not you will be accepted! We can offer an affordable car finance solution to suit your circumstances, even if you think your credit score is bad. Visit our tailored packages on bad credit car finance options and see how we can help you.
Start Your Application with No Credit Check at Get Car Finance Here
Our Latest Affordable Car Finance Deals!
https://www.getcarfinancehere.com/wp-content/uploads/2023/12/Skoda-octavia.jpg