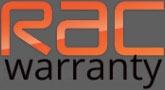 Rest easy with up to 3 years RAC warranty on all our cars
Guaranteed Car Finance – No Credit Check
Guaranteed car finance without a credit check is not always possible, however GetCarFinanceHere can help you find out if you could be eligible for car finance without subjecting you to a hard credit check. All you need to do is answer 5 simple questions on the Quick Finance Checker to receive your personalised score.
Check Your Finance Eligibility With No Credit Check
Please ensure you fill out your details correctly so one of our experienced team can offer the best car finance deal, whether it's for a new or used car. Our team is ready to answer any questions you may have regarding guaranteed car finance with no credit check.
Got a question? Give us a call on 0800 042 0204.
Check Now!
Success Stories That Started With a Quick Check...
5 Stars
From application to sitting in the drivers seat took 10 days
Great value for money
Great staff, and professionally run
Definitely recommend
Such hard working group of people
5 Stars
Great staff lovely people very helpful
Thank you
It was quick and easy. Definitely recommend!
3 ways to guarantee car finance
If you have good credit or bad credit, there is no harm in using our Quick Checker to give you a guide on your current eligibility for car finance. GetCarFinanceHere can compare a variety of car finance options such as Hire Purchase, PCH and PCP.
1. Provide a Deposit
The first option is to supply a deposit; if you pay a reasonable deposit, this improves affordability by reducing the monthly payment. This can help improve your chances of guaranteeing car finance.
2. Rely on a Guarantor
GetCarFinanceHere have found in our years of experience brokering deals for happy customers, that other key factors such as using a guarantor will help to guarantee the success of your car finance application. This is a popular choice for applicants with a poor credit history. Provided you have a family member or friend that believes you will keep up repayments and agrees to meet them if you can't, we can supply credit. All they have to do is agree to be a guarantor and sign a few documents. If you are interested in using a guarantor, start the process online by using our simple Quick Check tool.
3. Payment Box – Get Financed While Improving Credit Score
The increasingly popular third option recommended by GetCarFinanceHere is the payment box method. This involves a 'black box' being installed in the car to ensure that payments are made. If they aren't, the car simply won't start. As long as you keep up the monthly repayments, everything will go smoothly; at the end of your term your credit score should have improved. You might then wish to look at vehicles with higher specifications. Ask a member of our team to see if you could be guaranteed car finance by opting for a payment box setup.
Does 100% Guaranteed Car Finance Exist?
Sadly, no. It is not possible to broker an car finance package deal for every single person. It's rare, but a small percentage of applicants simply do not have the means to afford any of the options available to them. In these circumstances, it would be unethical for brokers to arrange an agreement the customer is unable to meet. Our regulator, the Financial Conduct Authority (FCA), makes it clear that it is illegal to advertise 100% guaranteed car finance.
Rest assured, at GetCarFinanceHere, every applicant is treated with professionalism and careful consideration. Don't worry if you are concerned about poor credit history or have a low credit rating, GetCarFinanceHere can present you with an incredible range of car loans, leasing and hire options.
But what if I have bad credit and can't arrange a guarantor?
Even if you have a poor credit rating and no guarantor, GetCarFinanceHere will scour the market for the right deal for you. Many motor finance options demand that you provide a guarantor in order to secure the deal you want. The reality is that many people are incapable of providing a guarantor as friends or family are not in a position to shoulder the financial risk.
Our network of trusted lenders of course offer options with guarantor loans, but if this is not for you, GetCarFinanceHere can get you on the road without having to rely on a cosigner. All you need is a full UK Driving Licence, the means to provide a small deposit or part exchange and to be registered to vote at your current residence. Discover how you can be guaranteed affordable car finance by speaking to a member of our support team, call 0800 042 0204.
Can I Get A Car Loan With No Credit History?
1 in 6 people don't have a credit history which can make arranging a car loan difficult, as lenders will set higher interest rates and require a larger deposit as they are unable to verify your reputation for making monthly payments. Even when this has no impact on their financial situation, a lack of credit history can prevent first time drivers, students, graduates, mature drivers and young professionals from getting the car finance they need. Often, they have no debt, so it's unfair for them to be punished with quotes offering cripplingly high rates of interest and APR! GetCarFinanceHere understand this predicament; you can't wait a year to build up a respectable credit rating to finance a car you need now!
Consider which finance option is best for you:
What are the benefits of no credit check car finance?
Benefits include;
Deals that reflect your actual earnings rather than credit score
Hard Credits decrease your overall score by 5-10 points
Hard Credit Checks stay on your report for 2 years
Preserve your current maximum credit limit
If your credit score does not reflect your current financial situation then a quick check application is ideal. By avoiding a hard check you will have access to a larger range of deals you can actually afford rather than your options being limited by a lack of or poor credit history. If you are interested in applying for car finance with no credit check, a friendly member of the GetCarFinanceHere team will guide you through the short process, call us on 0800 042 0204.
Do I Have To Pay To Be Guaranteed A Lease Arrangement?
No, applying with GetCarFinanceHere is 100% free and always will be. We cannot charge for 'guaranteed car finance' applications as it is absolutely impossible and unethical to guarantee anyone that they will be accepted. All we can do is guide you through the car buying process and ensure you are taking all the necessary steps to get the car you want at a cost you can actually afford.
Easy Steps To Apply Online With GetCarFinanceHere
Our Latest Affordable Car Finance Deals!
https://www.getcarfinancehere.com/wp-content/uploads/2023/10/Caddy-silver1.jpg