Challenge our team to find the
BEST SUZUKI CAR FINANCE DEALS
Fast, no obligation quote today
We compare the UK market
Get approval with the best APR rates available to you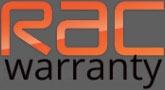 Rest easy with up to 3 years RAC warranty on all our cars
Suzuki Car Finance
The Suzuki company started a lot like Toyota – in the textile industry. They started by producing automated looms in 1909 in a small town called Hamamatsu. For the few years that they had been active they had enjoyed a huge amount of success. However, as time passed by they began to realise that they would have to diversify if they wanted to stay in business. This is when they started making cars and in 1937 they had started to develop a prototype. Like most car manufacturers in this era, Suzuki had to stop producing cars and focus on helping Japan in the Second World War, which stopped when the market crashed in 1951.

NOT FOUND THE CAR YOU ARE LOOKING FOR?
Call Now
Affordable Suzuki Car Loans & Leasing
If you are looking to drive one of these amazing cars, then we can provide you with an extremely affordable Suzuki leasing service. By paying small, affordable amounts each month, you can drive one of these fantastic cars. If you are looking at purchasing one of these beautiful cars but you require some financial aid, we at GetCarFinanceHere can offer you a fantastic Suzuki loan that you aren't required to pay a huge deposit up front for. This is why we are regarded as one of the cheapest car finance companies in the UK.

Apply for New & Used Suzuki Car Finance Online
Even with a poor credit record, don't worry, it couldn't be easier to apply for Suzuki car finance whether it's a brand new motor or a pre-loved Swift! Simply use the buttons below to start your bad credit car finance application for your very own Suzuki, and you'll find out the same day if you've been approved. Alternatively, if you would like advice on which model and package would be best for you, contact us online.