Challenge our team to find the
BEST MORGAN CAR FINANCE DEALS
Fast, no obligation quote today
We compare the UK market
Get approval with the best APR rates available to you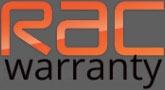 Rest easy with up to 3 years RAC warranty on all our cars
Morgan Car Finance
Founded in 1910, Frederick Stanley Morgan originally produced successful 3 wheeler motors with the racetrack in mind. Some of the most striking cars produced in Britain are the proud creations of Morgan, who strive to deliver classically styled motors that deliver the highest class of ride. Morgan stand firm in their production, retaining their family owned status and continue to hand craft each vehicle, showing why their motors are the most luxurious sports cars you can drive in the UK.

NOT FOUND THE CAR YOU ARE LOOKING FOR?
Call Now
Bespoke Morgan Car Finance
At GetCarFinanceHere, we realise how expensive Morgan cars are, but are dedicated to providing you with a variety of Morgan finance options that won't be a shock to your bank account. With no upfront fees or deposit, our Morgan deals are regarded as some of the best available in the UK, allowing you to pay off the expenses gradually so you can be left to fully enjoy your Morgan. GetCarFinanceHere specialise in avoiding serious drains on your bank account for your dream car!

Apply for New & Used Morgan Car Finance Online
Even with a poor credit record, don't worry, it couldn't be easier to apply for Morgan car finance whether it's a brand new motor or a pre-loved 3 Wheeler Roadster! Simply use the buttons below to start your bad credit car finance application for your very own Morgan, and you'll find out the same day if you've been approved. Alternatively, if you would like advice on which model and package would be best for you, contact us online.