Challenge our team to find the
BEST MICROCAR CAR FINANCE DEALS
Fast, no obligation quote today
We compare the UK market
Get approval with the best APR rates available to you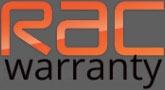 Rest easy with up to 3 years RAC warranty on all our cars
Microcar Car Finance
The leading small car company, Microcar have been excelling in their niche for over 25 years. Thanks to their size, Microcars present an alternative to standard motors for their supreme parking ability, unmatched turning circle and a fuel consumption that can match hybrid engines. Perfect for the environmentally conscience, they have low tax and insurance rates however Microcar provide engines which can match any of the UK's roads speed limits, perfect for both rural and urban driving.

NOT FOUND THE CAR YOU ARE LOOKING FOR?
Call Now
Microcar Finance Deals
GetCarFinanceHere.com can help you get your Microcar even if you have a poor credit history. We provide Microcar financing options without requiring an upfront fee or deposit, only small monthly payments. We also offer a Microcar car loan for those who prefer to own their car outright.

Apply for New & Used Microcar Car Finance Online
Even with a poor credit record, don't worry, it couldn't be easier to apply for Microcar car finance whether it's a brand new motor or a pre-loved M Go! Simply use the buttons below to start your bad credit car finance application for your very own Microcar, and you'll find out the same day if you've been approved. Alternatively, if you would like advice on which model and package would be best for you, contact us online.
Frequently asked questions about MICROCAR Car Finance
If you have any questions about Microcar Car finance, you may find the answer in our frequently asked question section on the right. These questions have been put together by the GetCarFinanceHere team to help you find everything you're looking for before taking the leap and financing an Microcar car. If you don't find what you're looking for, just give us a call on 08081592160 and a friendly member of staff will be happy to help. Alternatively, you can press the 'Apply Today!' button and a member of staff will be in touch with more information about your application.
Apply Now
FAQs
Can you drive a Microcar on a provisional driving licence?
Unfortunately not. There are specific requirements which must be met, however these are easier to meet than going for a standard driving licence. In order to legally drive a Microcar on British roads, you need to have passed the following:
Compulsory basic training CBT using mopeds (not quadricycle)
Theory test for motorcycles
Practical moped test
Can a 16 year old drive a microcar?
Yes they can! 16 years can drive Microcars providing the vehicle meets two criteria:
– 350kg vehicle limit
– limited top speed of 28mph
Although the Microcar M-go Hatchback is not suitable for 16 years old to drive, the GetCarFinanceHere team can conduct UK wide searches to find the perfect microcar which is ideal and perfectly legal for teenage drivers to use on UK roads. Simply get in touch with the team to begin the search.

4 Easy Steps to Driving Away
Start Your Application Online!
Fill in our quick, online form and a member of our team will get back to you as soon as possible to talk through your motor finance options.
Whether you're looking for a new or used car, our expert brokers will secure a car finance loan on any car of your choice. Choose from our cars in stock or find a car and we will deliver the best possible package.
For more information, request a call back or get in touch directly on the number below. Alternatively start your application today and get your dream car on finance!
Calculate your Car Finance
Simply click the steps below and find out how affordable car finance payments could be for your new or used car.
Or for an immediate response accurate to your requirements call us on 01282 544532
Representative example of credit
Getcarfinancehere.com is a broker not a lender
Borrowing £4700.00 over 5 Years with a representative APR of 10.5% and a deposit of £500, the amount payable
would be £90.27 per month, with a total cost of credit of £1216.46 and a total amount payable of £5416.46.
Our Latest Affordable Car Finance Deals!
https://www.getcarfinancehere.com/wp-content/uploads/2023/12/Skoda-octavia.jpg
Request a call back
Thank you for your interest. Please fill out the form below to Request a call back and someone from our team will get in touch shortly.