Challenge our team to find the
BEST JEEP CAR FINANCE DEALS
Fast, no obligation quote today
We compare the UK market
Get approval with the best APR rates available to you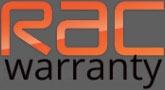 Rest easy with up to 3 years RAC warranty on all our cars
Jeep Car Finance
Jeep provided excellence from its first roll of it's production line and Jeep continues to provide excellence in their vehicles and luxurious comfort. On-road performance has become a main consideration across Jeep's entire range in recent years, proven in the successful remodelling of the Cherokee that shows Jeep's affinity for originality. Naturally, owning a brand new Jeep can be a huge financial commitment.

NOT FOUND THE CAR YOU ARE LOOKING FOR?
Call Now
Amazing Jeep Car Finance Deals
Have a bad credit score? GetCarFinanceHere are proud to offer the most competitive finance deals in the UK, and could get you the Jeep you want despite a bad credit history! Jeep car loans are also available for those who wish to purchase the car instead of leasing. No upfront deposit or fees are required, making all car loans affordable to pay in monthly instalments. Small monthly payments are all that's needed for GetCarFinanceHere landing you behind the wheel of your own Jeep!

Apply for New & Used Jeep Car Finance Online
Even with a poor credit record, don't worry, it couldn't be easier to apply for Jeep car finance whether it's a brand new motor or a pre-loved Cherokee! Simply use the buttons below to start your bad credit car finance application for your very own Jeep , and you'll find out the same day if you've been approved. Alternatively, if you would like advice on which model and package would be best for you, contact us online.