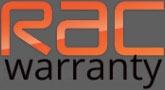 Rest easy with up to 3 years RAC warranty on all our cars
Payment Options Tailored To You
Finding your ideal new car can sometimes be a challenge, which is why GetCarFinanceHere is here to help you do just that! Our friendly team have helped hundreds of people across Salford get behind the wheel of their next car, no matter which vehicle they were searching for or their financial situation. GetCarFinanceHere has a range of affordable finance options available and is able to recommend only the best payment option tailored to suit you. Check out the most popular payment options available in Salford or alternatively, take advantage of our free finance eligibility quick check that won't affect your credit rating!
Free Eligibility Quick Check
Lease Or Finance Any Car, Anywhere With GetCarFinanceHere
With GetCarFinanceHere it doesn't matter what make of new or used car you're looking for in Salford, our long standing relationships with local dealers mean that we can help you lease or finance any car, anywhere throughout the UK. If you have already found your next car and want to find the right payment option, simply tell us the registration number and we will find the best deal for you.
Not got a specific car in mind? Don't worry, GetCarFinanceHere has a range of new and used cars available for you to choose from including hatchbacks, saloons, estates, SUVs and more. Browse our latest handpicked used car deals in our showroom or discover the full range of car manufacturers and models available for you to finance.
What our customers say
5 Stars
From application to sitting in the drivers seat took 10 days
Great value for money
Great staff, and professionally run
Definitely recommend
Such hard working group of people
5 Stars
Great staff lovely people very helpful
Thank you
It was quick and easy. Definitely recommend!
Start Your Application With No Credit Check At Get Car Finance Here
Our Latest Affordable Car Finance Deals!
If you are searching for the cheapest and most competitive car finance deals in Salford, then GetCarFinanceHere are the ideal brokers helping you lease or finance any car anywhere. Our talented team regularly search the UK car market for the most affordable used cars at low aprs which are available in our showroom below. You can refine your search by monthly budget when you check out the latest cheap car deals online.
https://www.getcarfinancehere.com/wp-content/uploads/2023/12/Skoda-octavia.jpg