GetCarFinanceHere is a leading provider of Mercedes Benz car finance and loans, having brokered deals across the vast range of executive saloons, sedans and hatchbacks.
If you are looking for finance on a Mercedes Benz, let us find you the perfect deal today, so you can get behind the wheel sooner than you thought! We will be exploring the most sought after models, which also happen to be the most exclusive motors produced by the German manufacturer.
Mercedes-Benz Models Available For Finance
We have an extensive range of Mercedes models available, from a spacious Mercedes C-Class Estate to a sporty SL Class Convertible. Whether you are looking for a car for your family, or just for yourself, our team of specialists can find finance package to suit your individual financial situation. Take a look at the most exciting models GetCarFinanceHere could broker you an amazing auto finance package for.
Mercedes Benz AMG A45
One of the most alluring hot hatches in the motor industry, the A Class AMG Hatchback delivers an unparalleled driving experience backed by an aggressive, sharp lined design. Relying on a 2 litre turbocharged engine, the A45 is one of the fastest hyper hatchbacks, effortlessly outpacing Ford's Focus RS with a 0-60mph of just 4.2 seconds. Your dream car isn't just a one trick pony since Mercedes Benz have ensured the A45 models promotes and economical 40mpg fuel efficiency. It's also packed with on board technology to impress and carries a reassuring safety rating making for practical day to day use. Make sure you choose GetCarFinanceHere to land the AMG A-Class you've always wanted, check out the finance options available on the Mercedes Benz A45 AMG.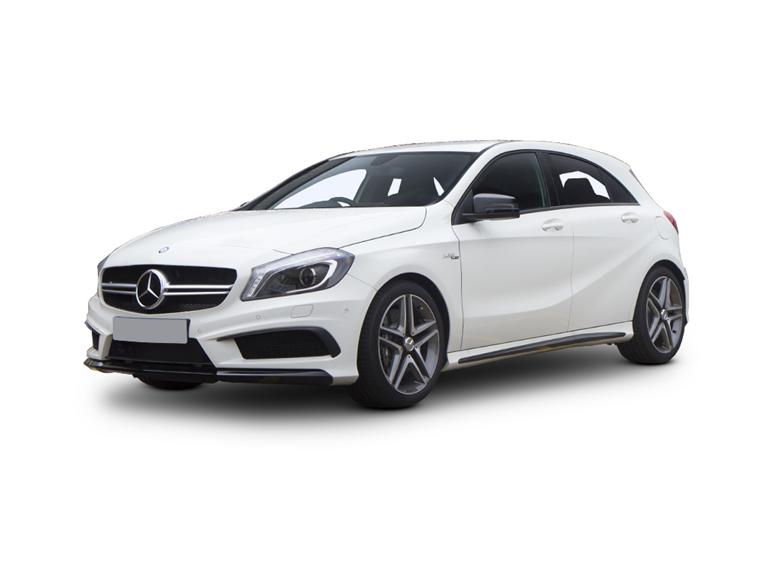 C Class AMG Saloon
Get the best of both worlds with the C63 AMG Saloon, combining raw performance with a truly elegant interior design that results in a vehicle that's earned its plaudits. Once on the road, you'll realise it's AMG pedigree comes into fruition as the C63's twin turbo V8 bursts into life (don't forget the 3L V6 found in the C43!). Falling in love with a Mercedes Benz saloon has never been so easy, the C63 and C43 boast boisterous personalities which are also a pleasure to drive every day whether it's the school run or enduring rush hour. Find out how GetCarFinanceHere can broker the best possible deal for you, take a closer look at our Mercedes Benz C Class AMG finance options.
C Class Coupe
Taking your first spin in a C Class Coupe brokered by GetCarFinanceHere and you'll soon notice all the hallmarks of a Mercedes Benz experience. Luxury is a given, while the body styling of the latest models are reminiscent of the Saloons mentioned above. There's an incredible range of options available when choosing a C Class Coupe, including petrol and diesel variants. Benefitting from a 44.8mpg fuel economy, the C180 to C350 models offer low running costs despite a nippy ride and an engine that sounds full of life. To land the best auto finance deal possible, visit GetCarFinanceHere and choose your C Class Coupe. C Class Coupe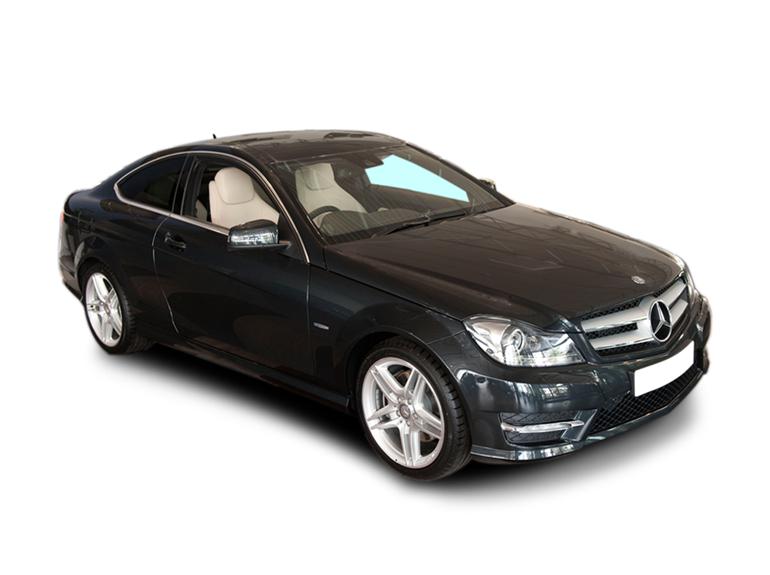 GetCarFinanceHere broker auto finance for an incredible range of new and used Mercedes Benz cars, so you are guaranteed to find the model you're after without it breaking the bank. Why not take a look at the latest Mercedes finance deals?
Looking for the lowest monthly cost possible? GetCarFinanceHere have lots of special offers across a wide range of models, so check out the best UK car finance deals.
Mercedes Loan Finance Calculator
Take advantage of our Car Finance Calculator to find a deal that meets your requirements. By increasing the initial deposit and the timescale of your loan, you can reduce the monthly payments and discover an affordable deal. From older Mercedes-Benz models to the latest range, our brokers can help you find the best deal on the market. Simply enter your details online and get a quote today!
Apply For A Mercedes Benz Car Loan Now
If you would like to find out more about our fantastic car finance and lease packages on Mercedes Benz, then get in touch online.
You can call on 01282 544532.
Alternatively, speak to a member of the team on 0800 042 0204.