Challenge our team to find the
BEST LOTUS CAR FINANCE DEALS
Fast, no obligation quote today
We compare the UK market
Get approval with the best APR rates available to you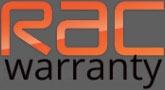 Rest easy with up to 3 years RAC warranty on all our cars
Lotus Car Finance
Anyone who's ever seen a Lotus knows what the British car manufacturer is all about: speed and style. The case with every model of Lotus is: winning the race is not enough; you have to look good whilst doing it! This is why they have dedicated long hours into crafting the perfect car. The first car that Lotus built was in 1949 and it had a more powerful engine than the then-famous Ford engine and was powerful enough to beat the Bugatti Type 37. Since then their reputation has gone from strength to strength.

NOT FOUND THE CAR YOU ARE LOOKING FOR?
Call Now
Get the Best Lotus Car Finance for You
Here at GetCarFinanceHere we can provide the best Lotus car finance for you, by allowing you to pay small amounts each month towards your dream car. No matter if you have a bad credit record, we can still provide you with an affordable car finance option, that can get you behind the wheel of one of these fabulous cars.

Apply for New & Used Lotus Car Finance Online
Even with a poor credit record, don't worry, it couldn't be easier to apply for Lotus car finance whether it's a brand new motor or a pre-loved Elise! Simply use the buttons below to start your bad credit car finance application for your very own Lotus , and you'll find out the same day if you've been approved. Alternatively, if you would like advice on which model and package would be best for you, contact us online.